We fly out of two sites.
Cotswold airport
We regularly meet on a disused taxiway at Cotswold Airport in Kemble. Kemble is in Gloucestershire approximately 7 miles south-west of the Roman town of Cirencester, a short journey from Kemble village along the A429 towards Malmesbury. 
There is a tarmac taxiway and a height limit of 200ft. No solo flying because full size aircraft are very close by and must be looked out for by a spotter.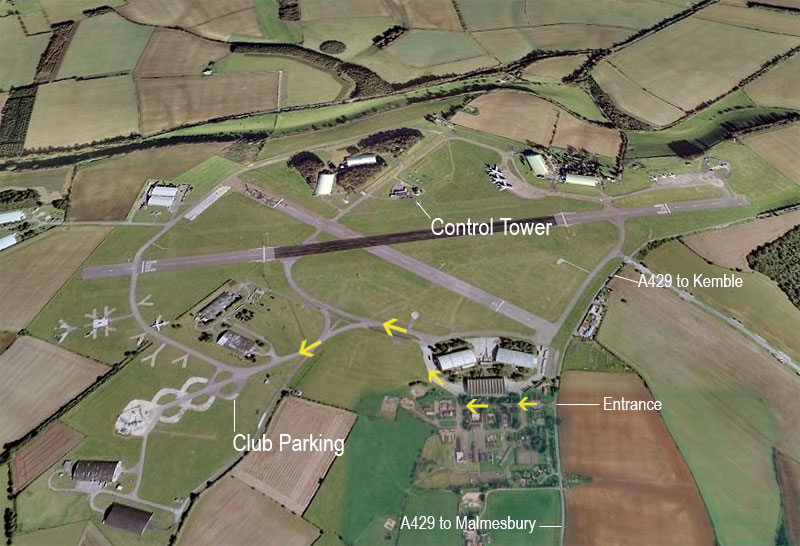 Woodhill farm
We also fly from a field near Brinkworth.
A grass runway and standard Article 16 Authorisation height limit. Solo flying is allowed.